Company Info

Customer Service

Corporate

Quick Help

About FiberOnSale
Fiberonsale.com is the online shopping mall of 10Gtek Transceivers Co., LTD (www.10gtek.com) - a world's Top-10 DAC twinax cables maker. For many DAC twinax cables, only 10Gtek hold the stock and could ship factory direct. Now enjoy the promotional discount - up to 90% off, free shipping over $300.
What's New at Fiberonsale.com?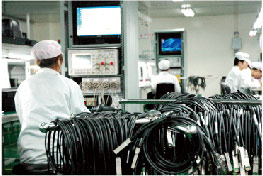 Fiberonsale.com supplies 10Gtek's 40GBASE QSFP+ (Quad Small Form-Factor Pluggable Plus) modules. QSFP+ offers customers a wide variety of high-density 40 Gigabit Ethernet connectivity options for data center, high performance computing networks, enterprise core and distribution layers, and service provider transport applications.
10Gtek's QSFP+ Modules are 100% compatible with Cisco System, 100% tested under CISCO NEXUS 3000 SWITCH. 10Gtek's Cisco Compatible QSFP+ modules include:
1. 40GBASE-SR4 QSFP+ Module and Fiber Cables
2. 40GBASE QSFP+ to Four 10GBASE SFP+ Breakout
3. 40GBASE QSFP+ to QSFP+ direct-attach Cable
Who is 10Gtek?
10Gtek Transceivers Co., LTD is a professional manufacturer specialized in R&D, production, sales and services of DAC Twinax Cable assembly and Optical Transceiver products include DAC twinax cables (SFP+ Cables, QSFP+ Cables, XFP Cables, Mini SAS Cables, CX4 Cables, Infiniband Cables, QSFP+ AOC cables...) Optical Transceivers (SFP, SFP+, XFP, X2, XENPAK, SDH, Bidi ), OADM/MUX/Demux, Fiber Optic Patch Cords, Fiber Optic Components, etc. The main application fields are transmission network, data network, access network and passive optical network (PON) of metropolitan area network, etc.

10GTEK's DAC twinax cable assemblies are available in lengths up to 15m (50ft) to meet your network, data center, or HPC installation requirements. All 10Gtek's cables have passed Rohs, CE. Plus, 10Gtek's DAC twinax Cables will cross reference with ANY competing brand copper Cable.

Relying on its sharp market insight, strong R&D capabilities and continuous efforts, now 10Gtek has become one of the earliest suppliers for 40G QSFP+ series. Presently, the company products cover all series of different optical transceivers and DAC twinax high performance (speed) cables.

10Gtek adheres to the business philosophy of "Technology Innovation, Quality First, Continuous Improvement, Integrity and Pragmatic". Keeping improving quality, reducing costs, shortening delivery time and enhancing manufacturing flexibility is 10Gtek's constent pursuit.

10Gtek is committed to being a reliable partner in optical communication and high speed data processing industry, dedicated to providing customers with satisfactory services.

Company Goals: To be a strategic supplier in optical networking industry.
Business Philosophy: Technology Innovation, Quality First, Continuous Improvement, Integrity and Pragmatic.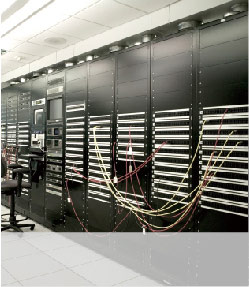 Company Policy: Market leads development, Technology creates products, System makes quality, Service satisfies customers.
Company Tenet: Customer Satisfaction, People-Oriented.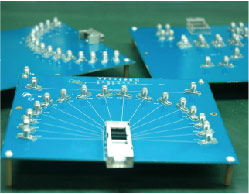 10Gtek brings together a number of experts and engineers who have rich experience in developing optoelectronic products to provide high quality products for the rapid-growing optical communication industry. It aims to respond quickly to customer needs, to provide customers with good compatibility, competitive products and customization and design services.