China Unicom to successfully deploy the first open source framework based ONOS SDN IPRAN commercial office
12/8/15
| Industry News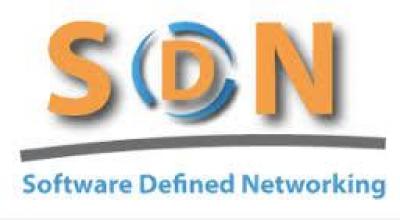 Based on the world's first ONOS (Open Network Operating System) open architecture SDN IPRAN green business enterprises in Tianjin Unicom successful opening, which is an important outcome of China Unicom, Huawei and ONOS SDN open source community in the field of joint innovation.
Tianjin Unicom SDN IPRAN commercial office use existing networks, the opening of the Tianjin Bureau of Shaoxing Road to a small grove Bureau Layer VPN leased line, bearing Tianjin Unicom IPTV video services, the future can continue to upgrade, combined with SDN technology to build "electricity supplier" of the boutique business line. China Unicom through the project to achieve a rapid deployment IPRAN green business and distribution, bandwidth allocation can be adjusted in real time simultaneously, according to the timing of bandwidth policy calendar, and various types of user permissions can be adjusted as needed. Test site and video services to good effect. The success of this project will help improve the competitiveness of landing China Unicom business green business, and lay a good foundation for the next class load more value-added services.
In ONOS annual meeting held in the United States, China Unicom, briefed the Assembly on December 2, 2015 This achievement, it has been widely praised and support of the member units of ONOS. ONOS SDN open source community is one of the most influential international, China Unicom after adding ONOS, actively participate ONOS related R & D activities and improve their influence and contribution in the open source community. In November 2015, at the first global summit OPNFV, China Unicom, Huawei and ON.Lab United States, at the conference demonstrated based ONOS of NFV VIM (virtualized infrastructure management) architecture and VTN (Virtual Tenant Network) business.
September 2015, China Unicom launched its next-generation network architecture based SDN / NFV and cloud-CUBE-Net 2.0, and initiated the establishment of "a new generation of network research and development alliance" to actively promote the network evolution based SDN / NFV and 5G network technology for the future reserves. For enterprise ICT market, China Unicom's network Technology Research Institute under the CUBE-Net 2.0 framework started CUBE-VPN project plan development based on open source software control ONOS enterprise VPN services, the opening of this enterprise in Tianjin SDN IPRAN green business is its CUBE-VPN project an important milestone in the development plan, as well as China Unicom Network Research Institute, Tianjin Unicom and Huawei co-operation results.
Open source is an important trend in ICT industry development, China Unicom for such traditional telecom operators is the new thing, both open source and network operators to achieve business model transformation of an important opportunity for development, but also for the operator's software talent, R & D institutions and operators Management presents many challenges. Faced with the mighty tide of open source, open source and the open road to go is to achieve industry collaborative innovation, promote the traditional IT and Internet operators transformation of the inevitable choice, China Unicom is actively exploring this road, innovation and change.
Author: FiberOnSale.com

SDN, netwrok
« Back