Optical Connector
6/24/15
| Technical Article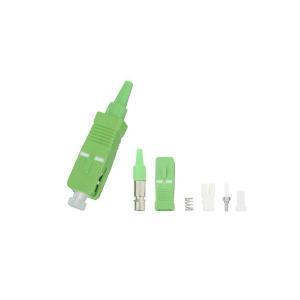 Optical connector, also known as fiber optic connector, commonly known as joint activities. It is used for the detachable (activity) connected between the optical fiber and optical fiber device. It is the two end precision optical docking, so that the light energy emitted optical output can maximize the receiving fiber coupled to go, and effects due to their involvement optical link and to minimize the impact on the system.

Optical connector types FC, SC, ST, mainly to distinguish the shape of parts.

FC: threaded connection, rotation lock;
SC: Axial pluggable rectangular shell structure, bayonet locking;
ST: spring keyed bayonet structure, bayonet rotation lock.

PC, UPC, APC according to the shape of the end face grinding distinguish.

PC: flat;
UPC: spherical;
APC: 8-degree surface.

Optical connector indicators: insertion loss, return loss, repeatability and temperature range.
Author: FiberOnSale.com

Optical Connector
« Back